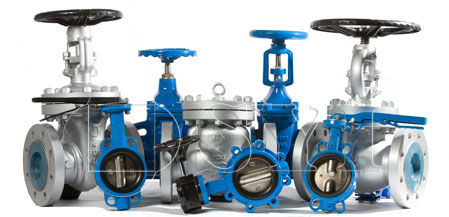 SYI designs and manufactures complete series of Valves according to DIN/BS / EN / API / ANSI / AWWA / ASME
/ Russian and other major standards.
–  Gate Valves
–  Butterfly Valves
–  Check Valves
–  Y-Strainers
–  Air Release Valves
–  Globe Valves
–  Fire Hydrants

Valves Production Facility
The Valves supplied by SYI Pipeline are mainly used for adjusting water, steam, oil, gas, and natural gas in chemical industries, acid, alkali, and salt working pipelines. Sizes from 50-1400mm/2-56 c an meet full requirements from customers.
– Reliable Quality Assured by ISO 9001 2008
– Competitive Price by Strict Cost Control
– On-Time Delivery by All- Process Production Plan and Control

SYI regards quality as an essential and integral part of our business success. To meet this, we have achieved all types of world-known certificates. Manufacturing "SYI" Brand products has evolved as a mark of quality and our products find warm acceptance in domestic as well as international market.
Manufacture Processes Quality Control
Our aim is to provide all of our customers with VALUE of the products in stead of only low prices.